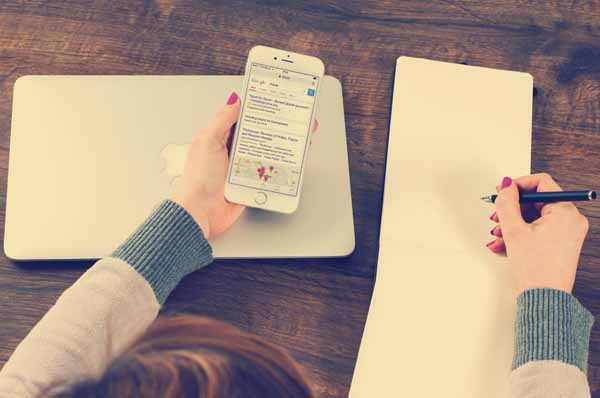 Search Marketing Leads
Search marketing leads are potential customers found through search engines and digital marketing practices. These potential customers find your website when they search for specific keywords and phrases that relate to your company. They may follow a link from the search engine results page or click on a paid advertisement they see on the search engine. A closer look at how search marketing leads connect with your company shows how you can use this information to improve sales conversion.
How SEO Generates Leads
Search engine optimization (SEO) is the process of making a website easier for search engines to collect information about it. The search engine uses the information it collects to determine which websites are most relevant for the questions users ask. These sites appear at the top of the search results. As a result, the top website receives considerably greater traffic than websites on the second page and beyond. You want to be at the top of the list.
By improving your ranking on the search engine results page (SERP), you can deliberately increase the traffic to your website. This is referred to as organic traffic. You can also pay for an advertisement that places your website at the very top of the SERP. Each person who visits your website as the result of any online search becomes a search marketing lead and someone you need to talk to because they're reaching out to you.
Search Marketing Leads Save You Time
Search marketing leads are important. When someone clicks the link to your website, that person shows interest in what you have to offer. Compared to other lead-generating practices like cold calling or connecting with people on social media, search marketing leads save your sales team time.
This lets your sales team do its job and convert that interest into a sale. Instead of convincing them to consider your company, the sales team can focus their attention on showing how you can meet the customer's needs. The result is a greater sales conversion rate and improved customer satisfaction.
Sales Teams Need Qualified Leads
Before the advent of the internet, buyers had few options for learning about the merits of different products. They may ask friends, follow the advice of a professional or listen to a sales pitch about the product. This made the decision-making process relatively simple. Now buyers can research not only the product or service they want, but they can also compare information with competitors, read customer reviews and research the validity of the claims companies make.
Having access to this level of information is useful, but it also creates a lot of noise for buyers. They have to learn how to identify reliable websites, verify information they read online in other websites and determine whether the posted reviews are written by actual customers who used the product. This shifts the role of your sales team. They have to reach out to overwhelmed and information-overloaded buyers and help them sort through the available information. And they have to do this quickly—before the buyer decides to buy from your competitor.
Getting the Best ROI
This is why you need to know which marketing channels have a positive return on the investment and send you qualified leads. It's not enough to position your website to increase traffic and generate a list of potential customers. You have to find ways to connect with the visitors and create a sales pipeline. This requires a deeper understanding of what turns your leads into customers.
Metrics for Search Marketing Leads
You need to know how your customers find you. They may give you an email address in exchange for a discount on their first purchase. They may engage in an online chat with a virtual salesperson. They may skip your website and call you directly from the phone number displayed on the search engine results page. Knowing this helps you determine the effectiveness of your marketing campaigns so you can focus your time and money on the channels that best reach your customers.
Start by finding out how much it costs to collect and convert the leads you generate on each marketing channel, including blog click-throughs, landing page conversions, and pay-per-call marketing. From there, take a closer look at factors from inside your company. This can include how long it takes the sales team to contact leads, the number of contact attempts they make and the message they send to the customer.
To find out more about our integration services and how you can gain clear insights into which campaigns are driving your customers to call, contact a member of our team today.