Lead & Call Generators, Performance Marketing Agencies and Aggregators
Lead & Call Generators are performance marketers whose businesses generate and sell leads and calls to Call Buyers comprised of Sales Organizations and Advertisers/Brands.  The Lead & Call Generators typically generate their own leads from their own web sites and direct media spend.  Performance Marketing Agencies do the same work as Lead Generators for house brands but these agencies typically also directly manage portions of an Advertiser's media budget and send the traffic generated from this budget directly to the Advertiser's branded micro-sites and landing pages.  Lead Generators and Performance Marketing Agencies also will have traffic generating relationships with Affiliate Marketers and Publishers.  The Affiliate Marketers and Publishers send traffic to the Lead Generator's inquiry forms or they host their own forms and send the leads into the Lead Generator, often times referred to as Host-and-Post affiliates.  In this capacity the Lead Generator is also referred to as an Aggregator.  Lead & Call Generators will typically use the following elements of The Performance Call Marketing Platform:
Pay-Per-Call Marketplace Platform

Supplier and Buyer Orders Management with optional Returns Management Workflow
Full P&L Reporting by Buyer/Advertiser, Supplier/Affiliate/Publisher, Campaign and Vertical
Call Tracking with Real Time Call Monitor listen to calls as they occur and watch the competitive call distribution at work.  Join any on-going conference in Listen-Only Mode using WebRTC audio through your web browser and speakers
Lead-to-Call Automation with complete control of the lead follow-up process using our patent-pending workflow system for calling, SMS, and email communications
Dynamic Call Distribution there is no better way to increase your call yield than putting qualified buyers in competition to receive the call.  Enhance emotional engagement by providing shorter consumer hold times and facilitating fast access to the best matching buyers.  Use our patented and patent-pending technology guarantee you the greatest yield in your lead-to-call automation programs
After Hours and Overflow
Lead-to-Call Engagement Widgets
Qualify & Transfer Sales CRM
Integrations
The Lead & Call Generator use the Pay-Per-Call to manage Buyer and Supplier Orders, configure and issue logins to the Supplier/Affiliate/Publishers and also to their Call Buyers.  Order Management is a fundamental component and there are multiple ways from the Dashboard to the P&L and Lead Effectiveness reports to see how much revenue, expense and profit they are earning.  Additionally the Lead & Call Generator is using Lead-to-Call Automation to convert leads into phone calls, and posting lead data to Buyers/Advertisers using Integrations.  The Lead & Call Generator is using the Multi-Buyer Call Auction technology to dynamically optimize the call routing for high connection rates, fast connection times, and maximum revenue.  After Hours and Overflow are independently configured toward the same goals.
As a lead aggregator, CallerReady provides you tools to maximize your billable connections from inbound calls and data leads.
Maximize connections and profits with The Pay-Per-Call Platform – a powerful suite of tools for managing your call generation and distribution business.  The platform helps call suppliers, call network aggregators, and call buyers efficiently and effectively transact.
All the tools you need in one place to manage call suppliers and buyers to optimize your call campaigns

Drive profits by distributing and tracking inbound calls to fill your call lead orders in the most profitable manner using our unique Real-time Multi-Buyer Call Auction™ technology and order management system
Generate the maximum calls possible from your data/form leads with our industry leading lead-to-call automation system

Additional tools include:

Dashboards, Buyer Manager, Order Manager, Custom IVR Builder, Management Wizards, Automated Form-to-Phone Call Generation, Speed-to-Press-1 Auctions, and Data Integrations with CRM and Lead Management Systems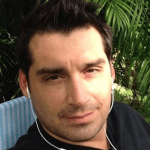 Michael Mourgides
Managing Partner / Concussion Media
We started working with CallerReady in 2011 with the speed-to-lead response service which doubled our connection rate overnight and we've continued to use CallerReady as our business has grown into managing pay-per-call campaigns and running lead-to-call automation programs for our clients. CallerReady is there when we need them and is a great business partner.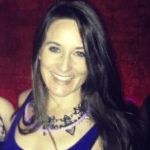 Bridgette Orten
Form Director of Strategic Partnerships / Matomy Media
Caller Ready was the most important technical solution Matomy Pay Per Call used to maximize ROI not only for our advertisers and media partners but also our internal media teams. The CallerReady platform gave us the control over both call distribution and pacing we needed to be successful. In addition, the Caller Ready team gave us the technical support and custom builds we needed to integrate with the internal systems Matomy used to make tracking smooth and easy.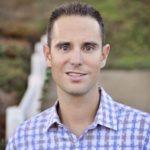 Adam Sthay
CEO / PubClub Leads
I've been using Caller Ready for a little over a year and am consistently reminded of why I chose to make the switch from my previous call tracking system. I was able to take my connected calls from 65% to 98%. Caller Ready has really helped me to take my business to the next level. The customer support is 2nd to none and they are always working on improving the system with input from me, the user! I couldn't be happier with the services provided by Joe and Art at CallerReady.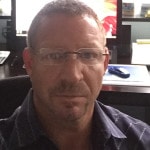 Dax Ross
Sales and Marketing Manager / People's Tax Relief
We've been using CallerReady since 2011. CallerReady's system allows us to quickly generate campaigns and route calls to our internal agents based on a number of criteria. This flexibility and speed-to-launch is critical for our business and CallerReady handles it with ease. We recommend CallerReady to any business that relies on a dynamic and consistent call routing platform.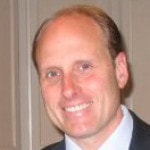 Clelland Green
President / Benepath, Inc.
CallerReady has been instrumental in allowing me to grow my business. They're an innovative team of professionals that don't say no to a problem.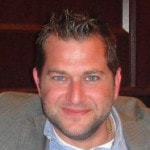 CallerReady has allowed my sales organization to scale over the last year and provides me with the tools to maximize my data and inbound calls.
CallerReady has enabled us to be more efficient and to track our campaigns accurately. Your team went above and beyond when we implemented our new CRM to provide fast and accurate service when we needed it. Thanks for all your support!