Lead-to-Call Automation – Turn leads into productive sales calls
Increase your contact rate and achieve large reductions in cost per contact with our lead-to-call connection services.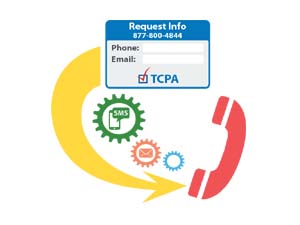 We offer advanced form-to-phone speed-to-lead automation to drive calls from your data leads!
Our Lead-to-Call Automation is comprised of a suite of tools starting with continuous engagement online into the phone call, Speed-to-Lead instant calling, and predictive multi-channel (call, SMS and email) messaging geared towards getting the client connected with the best available sales agent as fast as possible.
We'll help you grow your business by:
Stimulating calls from more customers
Never missing a call
Speaking with more customers precisely when they need your help
Awarding each new call to the salesperson who can best advance the sale
CallerReady's Lead-to-Call Automation suite helps advertisers and lead generators process raw leads into qualified sales calls. You can configure CallerReady to help you qualify and transfer your data leads and inbound callers.  Boost your contact rates and sales with speed-to-lead instant dialing, LeadFirst and RepFirst options, Local Presence, integrated SMS and email messages, and Talk Now & Schedule A Call Widgets
Call Me Now and Schedule A Call Widgets: speak with more customers precisely when they need your help
Let high intent prospects control when they want to talk by clicking 'Submit & Talk Now' or 'Schedule A Call' from your inquiry forms
Orchestrate the lead follow-up process – differences in lead quality warrant differentiated handling
Automated Call Distribution
Optimize your connection success rate by delivering calls to an available agent
Our BestRepFinder technology assures you of connecting the lead to the right person at the right location at the right time automatically.
Route the call exactly how you want it.
Geographic routing: use the zip code of the lead to determine which location/agent/call buyer should receive the call
Skills-based routing: use the lead data to select the correct group for the call
Prioritized routing: rank your representatives/call buyers and award the call to the highest ranked available representative/call buyer
IVR Menus: use custom interactive voice response menus to qualify the caller's intent and route accordingly
Never Miss A Request to Talk: answer the phone quickly 24/7 with integrated After Hours and Overflow handling
After Hours: keep working your leads even when you're closed, with our call center, yours, or Schedule IVR™
Overflow: when no agents are available to receive the call, your Overflow location can take over, capture and qualify the lead, and optionally schedule and facilitate the follow-up call with your representative
Local Presence: use the prospect's area code on the outbound calls to boost your contact rates
Notify Stakeholders: collaborate with your partners by specifying call event notifications
CallerReady provides nearly an infinite variety of real-time ways of providing you the detailed data you need in whichever formats you want℠
Examples include Lead Assignment and Call Summary CRM/Email/SMS notifications, e.g. a lead posts into CallerReady, CR notifies you and initiates the call to you which you can accept or postpone.
Never Miss A Call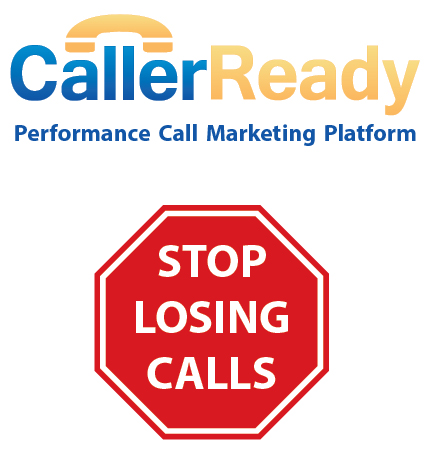 Answer the phone quickly 24/7 with After Hours, Overflow and Intelligent Abandonment
  After Hours: keep working your leads even when you're closed with our call center, yours, or with Schedule IVR™
  Overflow: when no agents are available to receive the call, your Overflow location can take over automatically
  Intelligent Abandonment: when a caller hangs-up before connecting, CallerReady can reconnect you right away