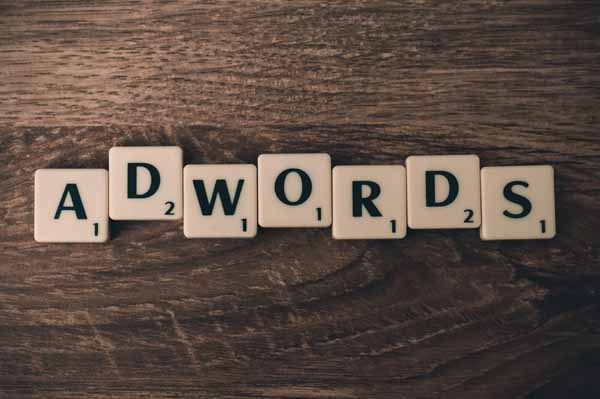 What is an Adwords Lead?
Adwords Leads are used by businesses to generate leads and try to convert into sales. It is a pay-per-click advertising service provided by Google that runs direct response campaigns by displaying ads within their advertising network to generate interest from searchers. Most often these are used to encourage leads to take a particular action such as signing up for a free trial or purchasing a product. Campaigns that use Adwords leads are often referred to by marketers as lead-generating or traffic-generating campaigns.
Why is Adwords Beneficial to a Business?
They increase traffic to your website and landing pages
Encourages conversion
Generates new leads by gathering contact information through a subscription form or sign up page
Where are Adwords Leads Shown?
When using Adwords, it is recommended to use a variety of targeted keyword campaigns using both the Google Display and Google Search Network. The main reasons for doing so are:
Search Partners: With this option, ads from your business will appear on sites other than just Google. Using search partners can attract high-quality leads by having your ads appear next to search results on these partners sites.
Google Display Network: This option allows for contextual targeting by direct advertising your campaign with other pages that are similar to the product or service your ad is offering. This is done by matching the targeted keywords chosen for your campaign to relevant web pages online and when a user is visiting a site or browsing for content your advertisement will be displayed.
Google Search Network: With this option, your advertisements will appear in the search results on Google and are shown under the 'Sponsored Links' section at the top of the page. Again, these are matched by the targeted keywords chosen for your campaign and are based on the amount that you have bid for the specific keyword.
Are Adwords Leads Better Than Bing Leads?
In general, Bing leads provides a slightly lower cost-per-click and better positioning for the price. Still, many marketers prefer Adwords leads due to the fact that Google has a much higher monthly search volume and customers viewing their ads. Which is better can also depend on the target audience of your business. Google tends to have younger users while most searchers that use Bing are between 35-54 years old.
How to Optimize Adwords Leads:
To run a successful Adwords campaign, it is important to properly optimize your ad. Searchers have an expectation that when they click on your ad that they will be directed to relevant content when they arrive on your landing page. For best results and to increase your conversion rate, make sure that your ad sets the proper expectations to ensure that you are attracting quality traffic. There are several main points to remember when optimizing your ad:
Keywords: Selecting the proper keywords to target is essential for the success of an Adwords campaign and will ensure that your ad is being displayed to the right target market. Keywords should match the most common terms and words that potential leads would use to find your products or services. It is recommended to build a keyword list prior to launching a campaign. The more specific the keywords relate to the theme of your ad, the better. Targeted keywords will ensure that your AdWords leads are attached from being shown your ad when they search. On the other hand, if your keywords are too specific, your ads may not have as much visibility or reach.
Ad Copy: Compelling text is another essential factor for successful Adwords leads. In each campaign, be sure to highlight: What makes your business unique – free shipping, a promotional sale, money back guarantee?
Price: Include the full charge of your product or service so that interested Adwords leads can immediately make the purchase. If you are running a limited time special, be sure to include this information to create a sense of urgency.
Mobile Friendly: Most people search on mobile, so making your Adwords campaign mobile-friendly increases your chances for conversion. By including your location and phone number or by using a pay-per-call method, you can easily enable leads to immediately call your business.
Variety: It is recommended to create several different ads for each ad group and compare to see which one performs best in generating Adwords leads. In your dashboard, it can be set to automatically rotate the variations and Adwords will automatically display the best-performing ones more often.
Adwords Leads Cost
There are no contracts or monthly obligations when using Google Adwords Leads. Businesses can set the amount they wish to pay per click on their ads and set up a monthly spending cap. The cost per click rates can be changed at any time based on the performance of a campaign.
Adwords does not charge for displaying ads, only when a searcher click on the ads and is directed to a businesses website or calls. Spending budgets vary by organizations with some spending thousands of dollars per month while others run smaller campaigns for several hundred.
The progress and performance of each campaign can be monitored in real time using the Adwords dashboard. This displays how many people have been shown an ad, the number of clicks and how many users converted. Through the dashboard, ads can be targeted for specific geographic regions, from just a several mile area surrounding a business, or a city, state, country or global.
Setting Up an Adwords Account
To begin using Adwords Leads, an account needs to be created with an email address and password. Billing can be set to a credit or debit card and will be billed on a monthly basis. There is an active small business community Adwords forum and a help center phone number to contact if needed.