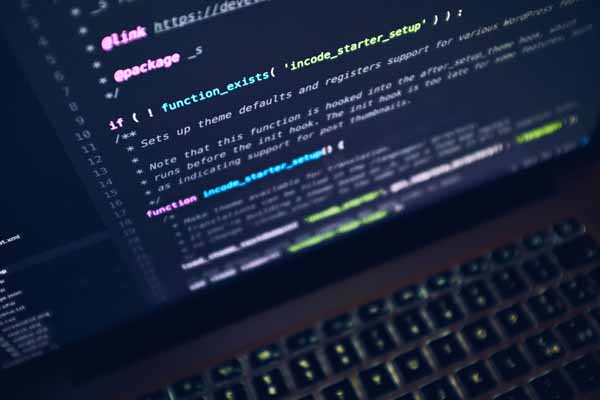 Can be combined with an IVR or automated call dialers to allow business managers to monitor agent activity, evaluate performance, service levels and workflow. Call Center Customer Relationship Management software, referred to as CRM helps agents access information on a customer's history and improve the overall call experience. CRM software is generally a desktop application that integrates with existing or built in telephony solutions. A major benefit of using call center software is that agents can access knowledge and information in real-time to deliver correct details and improved service to customers throughout their phone calls.
What is Call Center Software?
Call center software or CRM software is a solution that helps contact center agents access the proper information regarding a customer's history or what reason they are calling in. This streamlines the caller journey, improves the caller experience and important call time metrics such as average hold time and talk time, as when agents have access to customer information, they are able to successfully handle calls quicker.
Why Use Call Center Software?
In addition to arming contact center associates with pertinent details and customer knowledge, empowering them to handle the call immediately with the correct information and solution, call center software can also be used for online support calls. The CRM software utilizes predictive analytics that direct agents to use the correct sales pitch or verbiage during the call.
The software can also be used to host knowledge-based applications, support social media monitoring and management, case management, agent training modules and customer history profiles.
What Are The Benefits?
The benefits of using call center software are substantial, measurable and provide a valuable return on investment. Key highlights include:
Better Customer Service: Customers call a business for a number of reasons including wanting to purchase a product, have questions or may be experiencing a problem with an existing product or service offered. Generally speaking, the most interaction a customer will ever have with your business is with your contact center team. Businesses must be able to provide a positive caller experience and customers expect that their historical records will be on hand to streamline the information gathering process or to assist with providing answers that they need regarding their account.
Call center software will categorize and route calls accordingly to ensure that the best agent handles the call. It also allows agents to exchange information in real-time, warm transfer the customer along with details of the conversation to another agent or department when necessary and reduces overall customer wait times.
Increased Productivity: CRM software enables agents to quickly create case records for incoming calls, track follow-ups and escalate to the appropriate channels when necessary. As updates take place in real-time, agents can immediately provide important details to the customer and exchange information amongst team members and managers quickly and efficiently.
Detailed Reporting Metrics: Call center software enables businesses to make strategic decisions based on data records. The software includes robust reporting features such as:
Cost per Call
Up-sell Conversion Rates
Call Volume
Type of Call
Average Handle Time
Main Features of Call Center Software:
CRM software can come with a number of features and benefits. The most common are:
Telephony
Telephony, which is telecommunications technology, is essentially the beating heart of call center software. It allows for two or more people to communicate live. The majority of CRM software providers include telephony within their application, however, at times businesses may choose to use their own.
Skill-Based Routing
This function is critical for any business call center that wants to streamline and optimize the service they provide their clients as well as provide a positive caller experience. Skill-based routing sends incoming or outgoing calls to specific agents, teams or divisions based on a set of customized rules. The process entails:
Agents are tagged or identified based on their department, training, expertise, geographic location, language or any other meaningful identifying factor for the business.
Calls are routed to the contact center agents based on their assigned tags and will display detailed information including:
The number that the caller used to reach the business
The caller's phone number that they used to dial in
The IVR Selection the customer made
History of the caller's previous interactions
Skill-based routing ensures that the caller is sent to the most qualified agent that is available to take the call and meet their needs.
IVR (Interactive Voice Response)
Another very common feature, an IVR is a menu system that will identify, segment and distribute callers to the most appropriate queue, department, agent or pre-recorded message. Most individuals these days are familiar with a standard IVR scenario, where a welcome greeting is played followed by asking the caller to choose from a series of prompts to accurately direct their call to an agent. A typical example would be 'Press 1 for Sales, Press 2 for Billing, Press 3 for Technical Support.'
ACD (Automatic Call Distributor)
An automatic call distributor or ACD is considered an essential part of CRM software applications. This feature is what distributes calls to the call center agent that has been tagged as the best to handle. Automatic call distributors also record valuable data such as call volume, customer hold times, the number of calls handled per time segment and call duration. This technology is what also allows managers to perform call monitoring, conferencing and whisper coaching for agents.
Business Integration
Most advanced CRM solutions allow integration with existing business tools to gather and provide comprehensive details and caller information. The most common tools that are used with integration are live chat systems, e-commerce platforms, helpdesks, and marketing software. Once the call center software has been integrated with these existing business tools, customer information and history will become available to associates, along with chat transcripts, support tickets, and voicemails.
Call center software supports two-way data synchronization, meaning that if an agent using one business tool makes an update regarding a customer, an agent that is using another business tool will automatically have access to the information. This streamlines workflows, eliminates agents having to enter duplicate information and provides a better caller experience as the customer does not have to repeat details from a previous conversation.