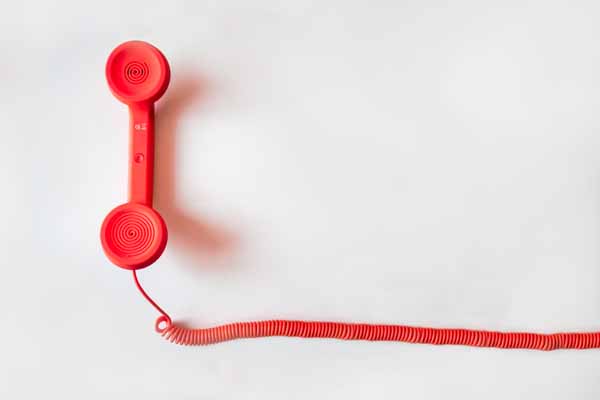 What is call abandonment?
An abandoned call is when a phone call to a call center or business has already ended before a conversation occurred. Call abandonment is closely related to customer satisfaction metrics. The reason for this is because most customers have a low patience tolerance for how long they will wait on hold before getting frustrated and disconnecting the call before speaking with an agent. This is extremely common in a call center or contact center environment, however, it can be managed.
Many phone calls are prompted through advertisements or pay per call campaigns, and depending on when a campaign was launched, or during popular times of the day, a call center can receive significant spikes in volume, which can lead to longer than usual wait times and call abandonment. Phone conversations are one of the key forms of interaction and engagement a business provides, making it incredibly important that inbound calls are answered quickly and efficiently.
How do you to avoid call abandonment in your business?
There are a several ways to avoid call abandonment. Call center software and automated IVR systems allow representatives to access the queues, exchange information and provide an easy transition between employees if needed. Priority calls should be answered and handled first based on the data analyzed and collected from the IVR or software. In today's world, these tools are necessary and the system upgrade is worth the investment and the time to ensure that a business can adequately handle their call load.
IVR Systems to Reduce Lost Calls: One method to reduce call abandonment is by not asking unnecessary questions from customers that could be captured by an IVR system, such as verifying an account number or selecting what type of inquiry they are calling with. With qualifying questions already handled, the call center associate will only need to ask for pertinent information needed to solve the problem or to finalize the sale or service agreement.
Priority Calls: Avoid making high priority customers wait too long in the queue. These types of customers can be new leads that will search for a solution elsewhere or repeat, long term customers that may begin to become frustrated with the amount of time it takes to reach an agent. Priority calls need to be treated as such and quickly expedited to a skilled agent that can resolve the request or convert into a sale. Updated call center software has the capability to assess each customer and prioritize their calls based on their immediate needs.
Volume Based Scheduling: Having more customer service representatives available and optimizing schedules to use work hours more effectively based on peak hours and call volume will allow for an increased amount of calls to be answered within the targeted service level. There are also automated services available that can connect and pre-qualify a lead as well as schedule a call back when it is convenient for the customer.
Request Call Back Feature: Use IVR recordings that explain to your customers the anticipated the wait time so that the expectation of the caller is clear and within reason. Be sure to include the option of the customer being able to leave a voicemail or request a call back while maintaining their position in queue, if this feature is available within the call center software. These proactive steps will lower the high queue traffic and create a better customer experience.
Agent Skill Set: Use your employees wisely and favorably for the right situations. For example, have newer customer service representatives that are in training handle incoming routine calls while shadowing with a senior associate that can provide immediate assistance if required in order to handle the call in a timely and efficient manner. Experienced and skilled representatives should be available in a priority queue and skilled to handle customers calls with more complex problems and questions. Using this technique with your call center team benefits the business overall because the team's strengths are being used in a wide range of situations to achieve a collective SLA target while providing a positive customer interaction. The goal for a call center agent is to help the customer establish a healthy relationship and build trust to buy the product or service being offered and to retain the customer as a repeat buyer.
Eliminate Multiple Transfers: A key step in reducing caller abandonment is to not transfer the caller multiple times. Shuffling the customer around will increase their irritation and will make the caller want to hang up. This can be avoided by having specialized agents for your business and getting the call to the right agent the first time. Make sure the all representatives are aware who is a specialized agent and can make a warm transfer if needed, ensuring the caller does not have to repeat information already provide
What does lowering Call Abandonment do and who benefits?
Lowering call abandonment helps your business as a whole in many ways but, specifically in generating and retaining more customers. Your business will increase revenue through these phone calls as more conversions opportunities are handled.
Excellent customer service is one of the keys to growing an organization and reducing overall call abandonment is an important step. Building a reputation for having a strong customer service team will help take your business to the next level. A phone call may be the first contact a potential consumer has with your company, so this interaction needs to be flawless. Dealing with frustrated and angry customers is not a highlight of working in a call center and any measures a company can make to help positively facilitate the customer and agent relationship will help reduce overall call abandonment percentages.
Although at times, call abandonment may not be completely unavoidable, it can be reduced, especially with the incorporation of lead-to-call-automation tools. It is important to keep in mind that all of these tips work well if the whole organization is willing to work together for a unified goal of providing immediate and excellent service that will increase overall company revenue and establish a positive reputation for your business.