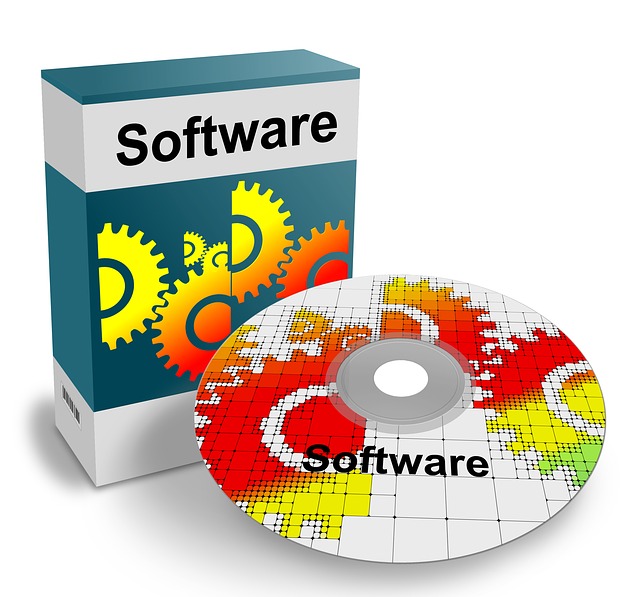 Sales management software refers to the systems utilized that help business managers gain data-driven insights into key performance metrics and indicators across their sales teams. Most commonly, it offers real-time access to agent details and targets performance statistics along with call metrics such as average calls per day and average handle time which can be reviewed on a per agent or per team basis. Sales management software is used to drive agent efficiency and optimize sales processes to increase revenue generation opportunities.
Sales managers have to look at several factors when analyzing the sales team's performance and forecasting sales. With sales management software, they have a centralized place to manage and organize information about their customers, their sales team and how they interact. This makes the program a powerful tool for setting goals, scaling production, evaluating performance and improving customer service.
How Sales Management Software Works
It all starts with a customer database that stores key details about each customer and lead. In addition to basic contact information, this database includes links to social media accounts and the customer's purchase history. It also shows each contact between the customer and the sales team, including the name of salesperson, time and date of the contact, type of contact and the content of the conversation.
Although it's possible to keep track of this information on a spreadsheet, a dedicated program simplifies that process. Not only does it store this data, but it also generates reports. The sales manager can use these reports to take a closer look at metrics like conversion rates and response times which are useful when developing a sales strategy or boosting employee performance.
Monitoring Trends in the Data
Over time, the sales manager can start analyzing trends among customers, leads and employees. For example, a report may reveal that the top producer on the sales team contacts leads within one day, but a struggling salesperson may wait more than three days before getting in touch with potential customers.
This provides a measurable outcome. The sales manager can work with the struggling employee to decrease the wait time and reach out to leads sooner. They then turn to the data to see if decreasing wait time increases conversions and sales. They can even take this one step further by determining exactly how quickly they should contact the leads from different marketing channels and improve the effectiveness of everyone in the department.
Key Features of Sales Management Software
Sales management software has several key features designed to streamline data collection and analysis. The most basic feature is a contact management system that lets companies store lead and customer information in a central database that all key players in the organization can access. It should also generate reports that make it easy to review performance indicators and organize information in visual formats like graphs and charts.
It does more than track and store customer information. Sales management software also forecasts sales and provides methods for optimizing pricing and developing a price strategy. Systems may also include email integration that allows companies to seamlessly promote their products and services to their contacts through email and other targeted marketing campaigns on social media.
Other features may include the following:
an easy to read dashboard that provides viewers with an overview of the available data.
the ability to assign tasks to team members and monitor their completion.
a campaign management system that gives users the ability to target and track specific metrics.
a sales order management system you can integrate with other departments to streamline the process of closing a sale and delivering the products or services.
The more data you collect from each department, the better prepared you are to scale production, meet customer needs and boost profits. Employees, customers and vendors all benefit from these streamlined processes.
Benefits of Using Sales Management Software
Sales management software offers many benefits to businesses of all sizes. The feedback it provides about the performance of the sales team lets managers evaluate sales personnel. They can identify top performers and team members who need extra support. Managers who understand these performance metrics are better positioned to increase sales.
The software also can give details about customers and their purchasing habits. By tracking your customers' purchases, your sales personnel can choose the best times of the month or quarter to contact customers. It also helps you identify which new products and services will most interest them. The end result is better customer service because the sales team focuses on connecting with customers and delivering to them the products and services they need.
Time is Money
Perhaps the greatest benefit sales management software offers is time savings. A centralized program streamlines administrative processes so that employees can focus their attention on more productive tasks. The sales manager can run reports with the click of a mouse. Salespeople can generate quotes with the press of a button. No one has to dig through stacks of files searching for customer contact information.
With easy access to better information and a more complete view of the customer, the company can set attainable goals and monitor progress toward them. This lets the sales manager take on the role of a coach who shares with the team successes and failures so they can develop a plan together. Instead of focusing on a big vision that may seem unattainable, the team can work towards smaller achievements they can easily track with sales management software.
Caller Ready's customizable Qualifying and Transferring CRM offers a complete dashboard of tools for sales managers to track and manage performance and lead conversion. Our real-time reporting provides clear, detailed insight into agent availability, metrics and can actively distribute calls to your sales associates using our Dynamic Lead Distribution technology.
To empower your managers with an exceptional sales management software solution that will optimize your selling processes and agent performance, contact the team at Caller Ready.
To empower your managers with an exceptional sales management software solution that will optimize your selling processes and agent performance, contact the team at Caller Ready.