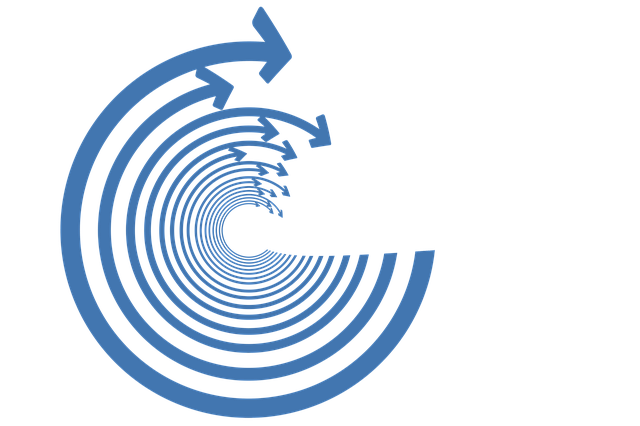 What Is Marketing Automation?
Marketing automation is a software platform that many business and marketing departments use to implement tactics that nurture leads with automated, useful content. The technology can be personalized and it can help to convert leads into customers. It also provides a user-friendly, streamlined experiences for existing customers which can help to drive retention. Marketing automation can improve the speed in which a business connects with a lead, and it can ensure that a lead is pre-qualified before it's passed on to a live agent. This also increases resource efficiency. It is also used to automate repetitive tasks, such as social media marketing, email marketing, and SMS notifications.
What Processes Does Marketing Automation Use?
Marketing automation allows the marketing department to streamline their lead generation, segmentation, lead nurturing, lead scoring, customer lifecycle marketing, customer retention, cross-sell and up-sell, and the marketing ROI (Return on Investment) measurement.
It is possible to perform some of these practices manually, without any special software, but only at small volumes. Technology is essential with any scale, and with the increasing number of channels that marketers need to manage. In particular, these processes require:
A Central Marketing Database – This is a place for all the marketing data, including detailed prospects, customer interactions, and customer behavior. This allows you to segment your customers into groups, and target the right message to each customer. It's like a system of record for all of the marketing information.
An Engagement Marketing Engine – This is a place for creating, managing, and automating the marketing processes, and conversations across the online, and offline channels. It's like an orchestral conductor for customer interactions.
An Analytics Engine – This is a way to test, measure and optimize the marketing ROI, and the impact marketing has on revenue. It's the place to go for an understanding of what worked, what didn't, and areas for improvement.
How Does Marketing Automation Help Your Business?
Using marketing automation, the sales and marketing teams can work as a cohesive unit to automate and optimize leads as they move from the top of the sales funnel down to the bottom, which is where leads become customers, and sales are made
Marketing Automation Helps You:
Generate more leads
Qualify and prioritize leads
Nurture leads into a sales-ready state
Manage email marketing campaigns
Report on the success of campaigns
Marketing departments can save time, and resources, by using an easy to implement and use the platform, making it simple to manage all the marketing campaigns in a single solution. The campaigns can run automatically, without needing manual management, allowing the marketers to focus on other tasks. It gives a complete view of how prospects are interacting with the business, and tools that will turn them into customers.
Marketing Automation Features
Advanced Email Marketing
You can create emails, using templates, or you can create your own with an easy to use the visual editor. You can also run A/B and spam filter tests. You cans set up if you want to send your email campaigns straight away, or schedule them for sending later. You can also track the success of your campaigns.
Lead Nurturing
You can set up automated engagement tracks that are customized and personalized. This also means that marketers can free their time to concentrate on leads that are close to converting, while still preventing early stage leads from possibly being ignored, or mishandled.
Blended Lead Scoring And Grading
You can find out who is showing interest in your business, and you can follow up on those who fit your ideal customer profile.
Prospect Activity Tracking
You can see every prospect's interest, and set up alerts so you know who to follow up on in real time.
Forms And Landing Pages
You can collect information on your prospects using custom landing pages, and forms.
Closed Loop Reporting
You can access reports that details the success of your marketing automation campaigns. You can also access reports detailing where your leads are coming from
Who Should Use Marketing Automation?
Any business with a large database of leads, all at various stages of the customer journey needs marketing automation. It allows you to organize which lead needs to be contacted and at what time. Marketing automation gives you tools like lead nurturing that can bring some leads back into the funnel.
What Makes A Marketing Automation Solution?
You will need your marketing automation platform to be expandable and fully leveraged, so there are several features that it should have.
Data Imports – You will need to automatically extract data from your billing system, support system, and other customer systems. You will also need to be able to augment, segment and filter your marketing campaigns.
Data Exports – You will need your marketing automation solution to interact with your other systems, such as a CRM, or your billing system so that all systems recognize when a customer event occurs.
API – An API can trigger events externally, update information and send and receive data.
Trigger Campaigns – You need to be able to begin a campaign from a custom action. For example, whenever someone downloads from your site, the system begins a marketing campaign with them.
Drip Campaigns – You will need to be able to align your customer communications across all mediums, to keep them interested, interactive and educated encouraging to convert.
Lead Scoring – You need to have a customized scoring scheme, based on customer activity. This will allow you to effectively communicate with people, and help you to see where they are in the customer lifecycle.
Segmentation and Filtering – You will need to be able to push your subscribers in and out of marketing campaigns, filter the recipients, and segment any offers and opportunities. It needs to provide a high level of customization so that you are sending information to people who are likely to respond, which will increase click-throughs and conversions.
Social Media Integration – You need to listen and communicate with your target audience so social media integration is essential. Social media can help to speed up cycles, connect with your customers and potential customers, and close deals faster.
Visitor Tracking – You need to be able to identify unique visitors through IP addresses, customer data, form activity, email clicks, logins and more to allow you to score leads, segment, filter and begin relevant campaigns.
Forms and Landing Pages – You need to capture data so you can build detailed profiles, with meta data, which will allow you to create personalized campaigns that can send the right message, to the right person, at the right time.
Email Marketing – Email marketing is the cornerstone of every marketing automation system. You will also need to be able to design, and implement campaigns for mobile users, and incorporate texts, and phone calls.
Remarketing, Retargeting, Abandonment – This will allow you to push customized messaging which is based on user intent by examining activity across all channels.
Content Management – You will need to be able to add scripts, forms, and integrate content.
Unlimited, Cross-channel Campaigns – You should have at least three interactions for capturing leads, renewing existing customers, and upselling to current active customers.